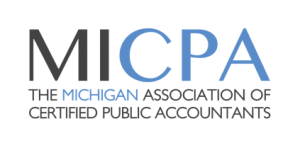 Fresh off their recent expansion into Michigan, specialty tax consulting firm Tax Credits Group (TCG), will hold a spotlight session on the federal research and development tax credit at this year's Michigan Association of Certified Public Accountants (MICPA) Management Information & Business Trade Show.
The two-day, registration-only event takes place on June 28-29 at the Suburban Collection Showplace in Novi.
TCG's 50-minute spotlight session entitled, "The PATH Forward," is set to take place on Thursday June 29th at 11:35 a.m.  The session examines the many recent, favorable changes to the credit which stem from the PATH Act of 2015, and touches upon final regulations relating to internal-use software (IUS) development.   Specific session topics will include:
An understanding of why so many eligible companies are missing out on the R&D tax credit opportunity
The benefits of a permanent federal R&D tax credit
An examination of the new Alternative Minimum Tax (AMT) offset provision
An examination of the new Payroll tax offset provisions
Why final regulations related to IUS development will drastically benefit businesses investing in customer facing software development
CPAs in attendance at the event are also invited to visit Booth #50, where they can speak directly with TCG representatives, receive free client scoping assessments, and to test their R&D tax credit knowledge for a chance to win an Amazon Echo.
"We have always been focused on helping businesses in our own backyard, which is why we recently expanded our physical presence into Michigan," said Michael Krajcer, TCG President. "We are excited to expand our relationship with CPAs within the state and help more Michigan businesses understand how they can benefit from the R&D tax credit."