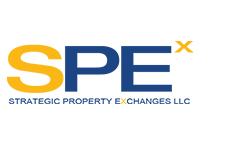 Beginning Nov. 16, 2016, Research & Development Tax Credit experts Tax Credits Group, (TCG) President Michael Krajcer and Managing Director Bethany Jones-Worner will speak on the topic of the R&D Tax Credit at six tax seminar events located throughout Michigan, Ohio and Pennsylvania.
This income tax reduction series is an annual fall event sponsored by Cleveland-based cost segregation and energy savings specialists Duffy+Duffy.  Along with TCG, co-sponsors of this event include Cincinnati-based 1031 exchange experts Strategic Property Exchange, LLC.
CPAs in attendance at this year's event will learn powerful tax planning tools and strategies to maximizing deductions and credits, while receiving 8 free hours of CPE credit, free breakfast and lunch. This year's agenda includes:
Cost Segregation/Energy (2CPE)
Research & Development (1 CPE)
SEC 1031 Exchange (2 CPE)
Repair Regulations (1 CPE)
Resolving Taxes with the IRS (2 CPE)
R&D Tax Credit Session
2016 is a groundbreaking year for the Research & Development Tax Credit. With so many new taxpayer favorable changes to the associated legislation and regulations, CPA's and tax practitioners need to be aware of the new opportunity awaiting their clients, as well as the areas of risk associated with claiming it.
In their 60 minute session, Krajcer and Jones-Worner will provide attendees with insight on the following topics:
An understanding of eligibility requirements, including qualifying activities and costs
An examination of the new R&D Tax Credit PATH Act provisions
An understanding of how CPAs  and tax practitioners can help their clients properly plan for a permanent credit
Event Locations
Detroit – Wednesday November 16, 2016 Holiday Inn Hotel & Conference Center – 17123 N. Laurel Park Drive – Livonia, MI
Cincinnati – Wednesday November 30, 2016 Crowne Plaza Cincinnati Blue Ash – 5901 Pfeiffer Road – Cincinnati, OH
Columbus – Friday December 2, 2016 Hilton Garden Inn Columbus/Polaris – 8535 Lyra Drive – Columbus, OH
Cleveland – Thursday, December 8, 2016 Crowne Plaza Cleveland South – Independence – 5300 Rockside Road – Independence, OH
Toledo – Friday, December 9, 2016  Holiday Inn Perrysburg – French Quarter – 10630 Fremont Pike – Perrysburg, OH
Pittsburgh – Tuesday, December 13, 2016 DoubleTree by Hilton Pittsburgh – Cranberry – 910 Sheraton Drive – Mars, PA
Registration
CPAs, CFO's, Accountants, tax preparers or other interested parties can register for an upcoming event session at:  http://costsegexperts.com/free-cpe-seminars or by phone at 440.892.3339. Registration and continental breakfast will begin at 7:30 a.m. with seminars taking place from 8:00 a.m. to 5:00 p.m.